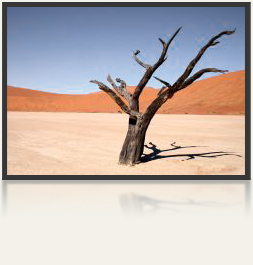 The main component of paper is cellulose extracted from paper pulp, which is manufactured from trees.
Considering that consumption of paper has multiplied by a factor of twenty during the 20th century with the inventions of the pen, photocopier, fax, printer, etc., it is obvious that:
- Over the last fifty years, a forest area the size of China and India together has disappeared throughout the world.
- The Amazon forest that houses 50 to 90% of the biological diversity of the planet is disappearing at the rate of a soccer field per second.
- The worldwide activities of the paper manufacturing industry have increased causing more contamination and residual wastes and, consequently, a greater greenhouse effect.

- Etc.